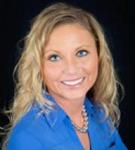 Kelly McKee
Broker Associate
Email: krmckee@sopris.net
Office: 970-384-2030 Ext. 201
Cell: 970-618-0901
Fax: 970-384-2035
Kelly is a Colorado native and grew up on the Western Slope. She lives on Silt Mesa where she shares her home with the loves of her life Izabelle and Autumn!
She previously worked in a law office that specialized in real estate law before moving her way up the real estate ladder from an office manager, to a personal assistant, and now to selling. Kelly not only deals in residential and commercial sales but also is a property manager for both residential and commercial properties.
Kelly loves Colorado and all it has to offer. She also enjoys spending time with her family, traveling, experiencing the world and never misses an opportunity to go to the beach.