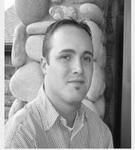 Cody C. reed
Broker Associate
Email: codycreed@gmail.com
Office: 970-384-2030 Ext. 200
Cell: 970-618-9652
Fax: 970-384-2035
"As a Broker of 12 years in the Roaring Fork Valley he has found how to exceptionality represent buyers and sellers, it requires unique skills and local market knowledge that has been acquired from being a native of the Roaring Fork Valley. As a diligent hard working broker he is available to his clients at anytime."
To see on a day to day basis where our real estate market is headed, he would ask you to call him with any question or request you may have. If you would like market information or a market analysis done on your home, business or property please let him know. To market a distinctive property or to buy one requires uncommon knowledge and resources, allow him to represent you.